Profile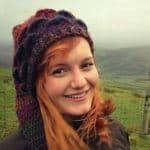 Maia Elliott
Curriculum Vitae
Education:

I went to a Dutch primary and secondary school in the Netherlands, but I switched to an international school for my A-levels. After secondary school I moved to the UK and studied for 4 years at the University of York.

Qualifications:

International Baccalaureate (Higher level: Biology, Chemistry and Dutch; Standard level: English, Maths and Physics), BSc in Molecular Cell Biology (Hons)

Work History:

I started working part-time at the age of 15, mainly waitressing and selling fashion. When I went to university I worked three part-time jobs - one managing an online store selling viking stuff (weekdays), one selling wedding dresses (weekends), and another as a bar tender in the UK's most haunted pub (evenings). As part of my university degree I worked for a year in a cancer research lab in the Netherlands. After graduating I worked for 2+ years as a PhD researcher at the University of Surrey, investigating how our diets can change our DNA activity.

Current Job:

Analyst and Review Writer

Employer:

Global Food Security, a UK Research and Innovation programme that helps find ways to make our food system more healthy and sustainable.
Favourite thing to do in my job: Finding ways to fix problems in our food system

About Me: Scientist turned science communicator, eco-warrior and occasional comedian

Read more

I grew up in the Netherlands but I now live in Swindon. I moved to the UK to study genetics when I was 18 and I have been living around the UK ever since. After university I started researching how our food changes our DNA, but after a couple of years I made the switch to science communication. Now I work as an analyst and review writer for the Global Food Security programme.

I love reading fiction, singing, crafting and camping, as well as writing and presenting science. I am passionate about the environment, health, and making science fun and understandable for everyone. In my spare time I do science comedy, where I try to find funny ways to get people thinking about difficult (and uncomfortable) subjects like lifestyle and the environment.

I'm also a flexivegan – I mostly eat a vegan diet, but once a week I'll eat fish or eggs!

My Work: Thinking and writing about how our food system could be made healthier and more sustainable

Read more

I work for Global Food Security, and it's our job to find ways to make our food system healthier and more eco-friendly.

Our food system is very complex, but you can think of it as a big engine with lots of different parts that all have to work together to make sure that we have food on our plates. There's a part for food farming, food transport, food sales (supermarkets, restaurants, adverts), food eaters (that's you!), food storage, food waste and anything else that is linked to food. Unfortunately, when the parts don't fit together very well the engine doesn't work properly, so it produces a lot of black smoke that damages the environment. It's my job to think (and get others thinking) about how we can make the different parts of our food system fit together better so we can protect the environment.

To do this, I organise meetings and workshops for scientists and important people from government and business, so they can talk to each other and find solutions together. I also write reports about the latest food science and send them to important people so they know about the problems in our food system and how we might be able to fix them together.

To learn more about my work click here!

My Typical Day: Arrive at office, online research, organise and attend meetings, write reports, contact important people, leave office

Read more

I work Monday to Friday in an office with lots of other scientists who love science but didn't want to do research. I don't have strict starting and finishing times, so some mornings I come in at 8am and other days I don't start until 10:30.

My work is very independent – I have meetings once a week with my boss to talk about what I'm working on and to make sure I'm managing ok! I always have lots of projects going on at the same time, which is perfect for me as I have attention deficit condition (ADD). This caused me to struggle in school (I found it hard to focus in class), but now it's great because if I'm having difficulty concentrating on a big task (like writing a report) I can just switch to doing smaller (but also important) tasks that don't require so much focus, like replying to emails or doing some online research.

During a typical day I send out emails, go on twitter and google to find out what's going on in the food system, write reports about problems in the food system and ways to fix these, update our website and organise workshops or meetings. This week I was in London for a few days hosting a workshop and attending a training course.

Around 12pm I have lunch with my colleagues in our communal area, but sometimes I'll have lunch in the restaurant. I usually leave work around 5pm, but I can leave anytime between 3:30pm and 7pm, depending on what time I arrived, how much work I have to do and how productive I'm being that day.

What I'd do with the prize money: Write a fun, fictional kids book about how our food system affects the planet

Read more

One of the difficult things about my job is that no one really likes being told that they have to change their lifestyles, even if it's to save our planet. Many people just want to carry on eating and doing whatever they like and not think about the effect it's having on our oceans and wildlife. Scientists are struggling to get the message through to people, so I think it's time for a new approach; it's time for the kids to show the adults how it's done.

If I won the prize money I would use it to write a fun, fictional kids book (full of facts) with a story that is set in the future and describes a world with an eco-friendly food system. My hope is that this will help kids (and adults) to understand that our food is directly linked to our environment, and that sustainable food = sustainable future.

My Interview

How would you describe yourself in 3 words?

Creative, curious, chatty

What or who inspired you to follow your career?

My gran. Her unwillingness to listen to my long, complicated explanation of epigenetics when I was a university student made me realise that it doesn't matter how interesting the science is - if you talk about it in a boring way, then no one will want to hear about it. This inspired me to try and find clear and interesting ways of sharing my passion for science with my gran and other non-scientists, which led to a new passion for science communication!

What was your favourite subject at school?

My favourite subjects were English and Physics, probably because of the teachers.

What did you want to be after you left school?

Scientist

Were you ever in trouble at school?

I was always late for class, so I spent a lot of time in detention!

If you weren't doing this job, what would you choose instead?

Documentary presenter

Who is your favourite singer or band?

Depends on my mood!

What's your favourite food?

Freshly-caught mackerel

What is the most fun thing you've done?

Last year I toured the west coast of Cornwall in a campervan, surfing, kayaking, exploring rock pools, meeting new people and fishing for my dinner every day. It was amazing fun!

If you had 3 wishes for yourself what would they be? - be honest!

1) I wish I could time-travel, 2) I wish I could teleport, 3) I wish I could live in harmony with nature

Tell us a joke.

Why are pirates so eco-friendly? They always follow the three arrrrrrrs.
---
---