Profile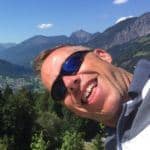 Matt Bower
At a meeting in Newcastle with Institute fo Water folk to discuss helping to develop our members
Curriculum Vitae
Education:

St. Richards School, Bexhill, Sussex (1982-1987); Bexhill College (1987-89), Lancaster University (Studying BSc Geophysical Sciences 1989-1992); Bournemouth University (MSc Water Environment 1994)

Qualifications:

10 O levels; A levels: Maths, Physics, Chemistry; BSc Geophysical Sciences; MSc Water Environment; Chartered Scientist (Institute of Water)

Work History:

Schlumberger Geco Prakla (Oil exploration ship - Europe and Africa); Anglian Water (Lots of different scientific roles in operations, research and regulation - East of England); DWQR Scottish Government

Current Job:

Operations Team Leader, DWQR, Scottish Government

Employer:

The Scottish Government is the body running Scotland and supporting members of the Scottish Parliament. I'm a UK Civil Servant.

While Scotland is part of the UK, some things (like health, education and water) are devolved to Scotland to manage it's own affairs. Here's a bit more about the Scottish Government and the things they look after.

There are lots of different careers with the Scottish Government – you can read more here:
Favourite thing to do in my job: Travelling around Scotland seeing interesting places and meeting great people who care about drinking water.

About Me: I'm a water scientist aged 48, and live near Edinburgh in Scotland.

Read more

I live in a small town on the East coast and work in Edinburgh itself. I live with my wife and 14 year old daughter – we don't have any pets at the moment (which annoys my daughter) but we seem to spend a lot of time looking after my mum's dog.

I like getting out into the countryside on long walks, both near to where we live and in the mountains. I go to the gym or do some sort of exercise such as running or cycling most days because most of my job involves sitting in a chair. I love gardening and have my own allotment – I've got a  greenhouse full of carnivorous (insect eating) plants and orchids, which I sometimes sneak into the house if I can do it without my wife noticing.

I'm a  Cub Scout  leader, so on Friday nights you'll find me trying to control thirty 8-10 year old boys – I find it's much easier if we're outside, so we go to the beach or the woods a lot and do adventurous stuff

.

My Work: I work at the Scottish Government, for the Drinking Water Quality Regulator (DWQR)

Read more

I have worked for the Drinking Water Quality Regulator for Scotland (DWQR) for 14 years. We make sure that Scotland's tap water is safe for people to drink and smells and looks good. We do this by checking that Scotland's water company, Scottish Water, is treating water properly to clean it up and is keeping it safe on its way to customers – we're a sort of water police. We also help people who have a problem with their tap water where Scottish Water hasn't properly fixed the problem. Finally, some people have their own private water supply that local authorities are responsible for checking – these supplies can be quite risky and we give the councils technical support and advice as they aren't always experts in water quality. You can find out a bit more about the DWQR and water science by looking at our website. If you check out the "Regulator Activity" section, there's a picture of me inspecting a Scottish Water treated water storage reservoir. There's also an FAQ section that gives you an idea of what can go wrong with people's tap water.

I'm Operations Team Leader, which sounds grand but there's only 10 people in total in the

DWQR! I manage a team of 4 people, who are all scientists or engineers. The pictures show me at my desk and some of the team (pretending to work).  Our team is responsible for inspecting Scottish Water's treatment works and distribution systems as well as the laboratories they use to test water samples. Scottish Water performs over 300,000 tests on water samples every year to check the water is safe and complies with the tight standards we set. Most of these – over 99.9% of them – pass, but we make sure Scottish Water has investigated any that don't and put things right. Things don't often go badly wrong, but if they do we investigate and make an assessment that we send to Scottish Water's chief executive and publish on our website. We may make recommendations for improvements or take enforcement action meaning Scottish Water is legally required to comply. In the most serious cases we will prepare a case to prosecute Scottish Water in the courts – I've only ever had to do this twice.

My boss is Sue, who is appointed by Scottish Ministers as the Drinking Water Quality Regulator. She likes to be called "God" (not really!). She is a chemist who has a lot of experience working in the UK water industry.

When we are out at a Scottish Water site we will talk to the operators and managers to find out how they run the treatment works. We'll usually walk through the water treatment processes and ask a lot of questions. We might check some of the instruments that monitor the process and see how things have been working. If something has gone wrong we will try to understand what happened and if anyone did anything they shouldn't have – you have to be quite diplomatic sometimes (I'm still learning how to do this bit well!). Scottish Water has over 200 treatment works – some are huge, serving Edinburgh and Glasgow, but others are tiny and on remote islands – visiting these is one of the best parts of the job; I've been to lots of places I'd never have visited otherwise and in all sorts of weather. We might also watch staff repairing a burst water main or laying a new one to make sure it's done hygienically. It's important not to contaminate the water with bacteria, but it can be hard to be hygienic when you're standing in a hole, knee deep in muddy water. If we are in the lab we will watch the analysts working and check they are using the correct methods and instruments and recording the right information. The analysis of water samples is very tightly controlled so that the results are reliable, as a lot could be depending on them.

My Typical Day: Usually in the office with one or two meetings - but sometimes I'm out and about.

Read more

Most days I'm either in the office or at a meeting somewhere in central Scotland or further afield. I generally get in quite early (about 7:15 !) because the traffic is lighter. Our office is at Victoria Quay in Leith, which is the port for Edinburgh. From my window on the 3rd floor I can see most of Edinburgh and the hills beyond. Here's the office and the view from my window – it's not always cloudy!.

I'll make a coffee and start on my emails – I get a lot every day, often from local authorities or Scottish Water so it takes me a while to answer them properly. Then I'll get onto some proper work – which might be writing a report, writing to a customer or looking at data. I'll usually have had enough by about 11:30 and will head to the gym – we are lucky and have two gyms and a swimming pool downstairs in our building! I'll grab some soup from the canteen and get back to work – I might have  a few meetings in the afternoon, including with the rest of my time.We talk regularly because it's really important we are consistent in how we regulate Scottish Water. I head home about 4:30 (well, I was in at 7:15!) and try to avoid the traffic jams going home.

Sometimes I'm out and about  – Wahey!

We travel all over Scotland, so sometimes this means getting up very early to catch a train or, more often, drive. Scotland is a huge country with not very good roads in places so it can easily be a four – five hour drive to get to where I need to be. It's often a beautiful drive, but the weather can be interesting! When I arrive at the site I'll put on my PPE (Scottish Water have a rule that everyone has to wear boots, hi vis, gloves and safety glasses on a treatment works) then go in to meet the Scottish Water staff – usually they give me a cup of coffee. There are often a lot of people, all with different roles in Scottish Water – operators, scientists and managers. It can be a bit daunting at  times, especially when I'm on  my own, but everyone's usually pretty friendly. I try to put folk at their ease, as my visit can be a bit stressful for them too.

We might need to walk around the works, look at tanks or go up to the reservoir in the hills, which is the source of the water for the works. Once I've done what I need to do at the site I'll head home or for my hotel if I'm staying over. I've been to most parts of Scotland, including many of the islands – sometimes in tiny planes. I'm secretly hoping to one day have to go to Barra, because it's the only airport in the world where the planes land on the beach! I love getting out and meeting people  – they're often doing difficult jobs in challenging conditions.

What I'd do with the prize money: I'd create educational models to explain to pupils what they need to do to keep their private water supply safe

Read more

Nearly 4% of the Scottish population aren't connected to the public (Scottish Water ) supply but have their own, private supply. These can be a well, a borehole or just a pipe in a stream. Many have no treatment and are a risk to health, especially because of the bacteria they contain. There have been cases of people getting very ill from their private water supplies, yet many people don't realise they are at risk and don't know what they need to do to keep their water safe all the time. Young people are often more open to the idea that there might be a risk and learning how to risk assess and treat their supply – but there is no material to teach them. I would use the money to have educational material, including models of treatment processes such as ultra violet lamps, produced so that could be used by DWQR and local authorities to explain basic water treatment science in communities and schools in areas where there are large numbers of private water supplies.

 

My Interview

How would you describe yourself in 3 words?

Middle-aged, moody, fun

What or who inspired you to follow your career?

My Chemistry teacher at sixth form college (although the water part came later...)

What was your favourite subject at school?

Geography

What did you want to be after you left school?

A mining engineer (or similar)

Were you ever in trouble at school?

Rarely - I was a bit of a swot, except for a strong dislike of being told what to do

If you weren't doing this job, what would you choose instead?

Easy - I'd design gardens or run a plant nursery

Who is your favourite singer or band?

I'm a bit stuck in the 1980's but I do like some of the bands my daughter likes (Fall Out Boy, 21 Pilots)

What's your favourite food?

Has to be curry

What is the most fun thing you've done?

Flying in a helicopter with no doors over Kilauea Volcano on Hawaii was pretty good. Definitely nothing involving rollercoasters

If you had 3 wishes for yourself what would they be? - be honest!

1) Live to an old age with good health, all my marbles (and my wife!) 2) Own a house with a huge garden 3) Run my own business without taking the risk of leaving a job I love first!

Tell us a joke.

How does the moon cut his hair? Eclipse it!
---
---